Crystal Lake, Ill. – Fire and Feast Products, LLC has a new website featuring beautiful outdoor furniture, furnishings and accessories. The site is simple and easy to navigate, making it easy for customers to explore and choose what they need before making a purchase. The gallery also gives customers ideas on how to organize their exterior to match the beautiful furnishings.
Some of their products include a variety of casual seating such as classic seating Adirondack chairs, rocking chairs, skaters, chaise lounges, tandem Adirondack chairs, bar and counter height and modern seating. They also offer heavy and sturdy dining sets for all outdoor dining needs. The tables are stable and won't fly away since the tables are supported by a welded aluminum frame for support and durability. Customers can select a chair shape, size and style that complements the table. Plus, they stock accessories to complete the exterior, including ottomans, side tables, planters, and poly storage boxes.
The company can customize projects based on what a client is looking for. They can customize products to match specific colors, add logos and brand identity for business customers, and many other ideas that only require a design consultation. If a product isn't on the website, customers can send them photos and they'll come up with a custom plan.
Their furniture and accessories are carefully designed, locally made, and their main focus is quality and durability. The HDPE outdoor furniture will not rot or deteriorate and does not need to be repainted, repainted or recolored. These high quality products are low maintenance and can be left uncovered year round as they only require rinsing as part of the regular maintenance routine. Plus, they resist damage from the sun's UV rays.
The company has a team of experienced artisans who design and create durable furniture and accessories. The spokesperson had this to say: "Our new website allows our customers to purchase our products at any time of the day without limits. We've added a gallery of all our beautiful and eye-catching products, making it easy to find what you need and buy on the spot.
Fire and Feast Products, LLC furniture is environmentally friendly and made from 90% post-consumer waste. Recycled high-density polyethylene (HDPE) helps keep thousands of tons of plastics out of landfills. They also source HDPE lumber from US-based producers who provide jobs for those in the manufacturing sector.
Fire and Feast Products, LLC was inspired by backyard fires and dinner tables that bring families and friends together. They furnish these events with tables, seating and accessories and also bring custom and commercial ideas to life, including interior reclaimed and barn wood furniture as well as logo and branding projects.
To speak to someone directly about a custom project and other requests, customers can call the company at 847-478-3313 or email their questions and ideas. They can also visit the company's website to view a gallery of beautiful multi-colored products and arrangements. Fire and Feast Products, LLC is located at 7218 Virginia Road Suite A, Crystal Lake, IL, 60014, USA.
Media Contact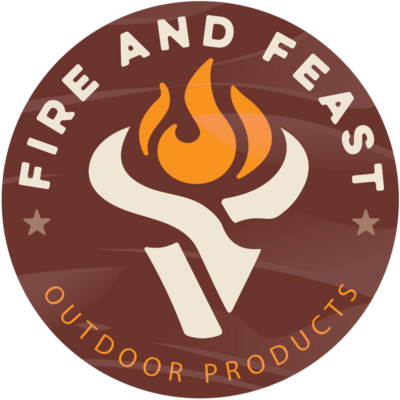 Company Name
Fire & Party Products, LLC
Contact Name
Jeff Brown
Call
847-478-3313
Address
7218 Virginia Road, Suite A
Town
crystal lake
State
HE
Postal code
60014
Country
United States
Website
https://thefireandfeast.com/
Source link