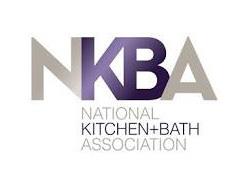 Bethlehem, Pennsylvania, October 18, 2022 – The National Kitchen & Bath Association (NKBA) has released its Design Trends Research Report. The annual report provides insight into the styles, colors, product features, materials and technology that will dominate kitchen and bathroom design over the next two to three years.
Other key findings from the 2023 Design Trends report include:
* Dynamic design. Bold colors, accents and mixed materials/themes are increasingly a factor in kitchens and bathrooms.
* Sustainability issues. Manufacturers' sustainability practices are becoming increasingly important to designers who recommend products to customers.
* Extended spaces. Knock down walls to expand spaces to add function or conceal clutter: for kitchens, this means adding taller or double islands and walk-in pantries; for bathrooms, that means adding a closet, walk-in closet and/or living room.
* Design of well-being engines. Especially in the main bath, where designers create spa-like experiences that offer guests a retreat for mind and body.
* Tech to make life easier. Technology continues to play an increasing, but clearly "functional" role in the kitchen and bathroom.
Dynamic design. Combining multiple design elements and materials with bold accents, pops of color and texture.
* Combine design styles to create an updated look/feel: Modern Farmhouse, Classic Contemporary, Organic Modern, Simple Transition, Nature Inspired
* Blend of warmer natural earth tones, less gray and white, more mid wood tones
* Richer colors: coastal blues, greens and organic neutrals in the kitchen and bathroom
* Bold color accents through artwork, wallpaper, backsplashes
Sustainability matters. Customers are paying more attention to more sustainable products and solutions in their homes as well as manufacturer practices.
* Consideration of manufacturers' sustainable development practices
* 100% LED lighting, energy-efficient appliances, VOC-free paints
* Increased natural light via low emissivity windows
*WaterSense EPA faucets
Enlarged spaces. Homeowners are opening up the look of the kitchen and bathroom while expanding the functionality of each to accommodate the changing nature of the home.
* Removal of walls to open the kitchen and bathroom to adjacent areas
* Large islands with flexible features for food prep, dining, and work
* Walk-in, built-in or butler pantry for storing food and small appliances
* Primary baths with dressing rooms and lounges or dressing rooms
Design of well-being engines. Owners seek sanctuary, particularly in the main bath where designers create spa-like experiences that provide guests with a retreat for mind and body.
* Use earthy, soft colors and light wood tones to create natural, soothing designs
* Spa-like features in the showers: large two-person showers, custom seats, multiple showerheads, zero clearance, and steam/thermostatic showers
* Sanitary/easy clean surfaces – quartz/quartzite (grout reduction)
* Larger exterior facing windows and windows above tubs to maximize natural light
Technology to make life easier. Homeowners are embracing technology at a faster rate, especially when it allows for more individualized kitchen and bathroom customization.
* Technology to create a personalized environment, using app/voice commands for lighting, water and floor temperature, and humidity monitoring
* Smart appliances (kitchen and bathroom)
* Touchless faucets, app-controlled appliances, whole-home systems
* Water conserving technology
Source link