DESIGN SEND
Our daily view of the world through the prism of design.
BY EDITORS
November 04, 2022
The Design Dispatch offers essential, expert-written news from the design world, curated by our dedicated team. Think of it as your cheat sheet for the day in the design delivered to your inbox before you've had your coffee. Subscribe now.
Got something our readers need to see? Submit it here
RBW is transforming a former IBM campus upstate into a design and manufacturing center.
"The more than $200 million transformation of the former IBM megacampus just outside the city of Kingston, New York, into a mixed-use cultural and creative hub achieved a major milestone this week with the opening official of the RBW Factory, a 100,000-square-foot design and production facility for independent lighting design and manufacturing brand Rich Brilliant Willing, better known as RBW. Hudson Valley marks a "new chapter of growth" for the award-winning lighting company, which was first established in New York in 2007 by friends and fellow RISD graduates Theo Richardson, Charles Brill and Alexander Williams The state-of-the-art facility, housed inside a 1950s structure that once served as a cavernous customer service call center for IBM, allows RBW to maintain all of its operations – product design, manufacturing, execution – under one roof promoting collaboration. [H/T The Architect's Newspaper]
Google is preparing an AI text-to-image generator but is slowing the rollout.
"Alphabet Inc.'s Google is preparing an app that will use AI to allow consumers to create images by typing a few words. People will only be able to do two things with the app: build buildings through a feature called "City Dreamer" or use the "Wobble" feature to interact with a cartoon monster, Google lead scientist Douglas Eck said at the company's [email protected] event in New York on Wednesday. The tools will be available through the Google's AI Test Kitchen app. A release date for the new features was not given. [H/T Bloomberg]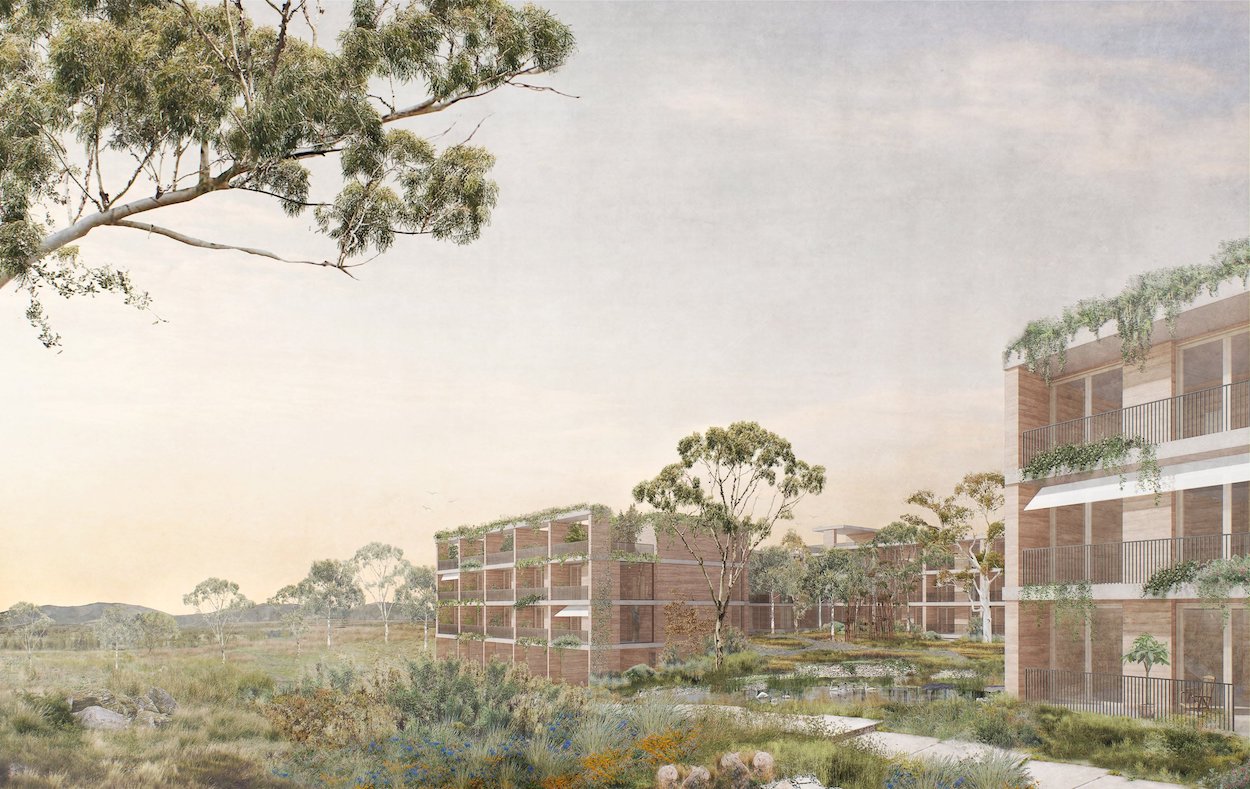 David Chipperfield and Assemble will build a neighborhood on a Canberra dairy farm.
"David Chipperfield Architects and Assemble have partnered with Australian landscape architect Jane Irwin to create a residential area on a former dairy farm in Canberra. Named Dairy Road, the masterplan is proposed for a 35-acre site on a former dairy farm in the industrial suburb of Fyshwick and Jerrabomberra Wetlands and will link existing repurposed warehouses and farm buildings with gardens and housing. [H/T Dezeen]
Art Basel and the Luma Foundation launch Arcual, a blockchain for the artistic community.
"Artists are largely unable to benefit from the skyrocketing prices of their work after a first sale, while pinball machines can pose as bandits. Galleries that support artists at the start of their careers can be left dry after they reach the top. A true chain of ownership is difficult to trace. A new company, Arcual, is using blockchain technology to solve these problems and wants to change the way business is done as usual in the art market. Co-founded by Art Basel and the Luma Foundation, the company defines itself as a "blockchain ecosystem built for the artistic community, by the artistic community". It is a personalized digital ledger that hosts smart contracts designed for artists and merchants. These contracts offer art-specific features that standard agreements often don't: they can set payment terms, verify provenance, and ensure creators receive royalties each time their works are sold. » [H/T Artnet News]
Meta is testing a way to create NFTs on Instagram via the Polygon blockchain.
"Meta announced that it is testing minting and selling NFTs on Instagram, like you can with many traditional NFT marketplaces, with a 'small group of creators in the US' getting access to the feature first. The company is also developing Instagram's NFT storefront feature, which it recently made available to users in more than 100 countries.The announcement comes among the news of several new ways for creators to earn money. Meta says its digital collectibles toolkit will allow people to create NFTs on the Polygon blockchain and then sell them on Instagram or off the platform. [H/T The Verge]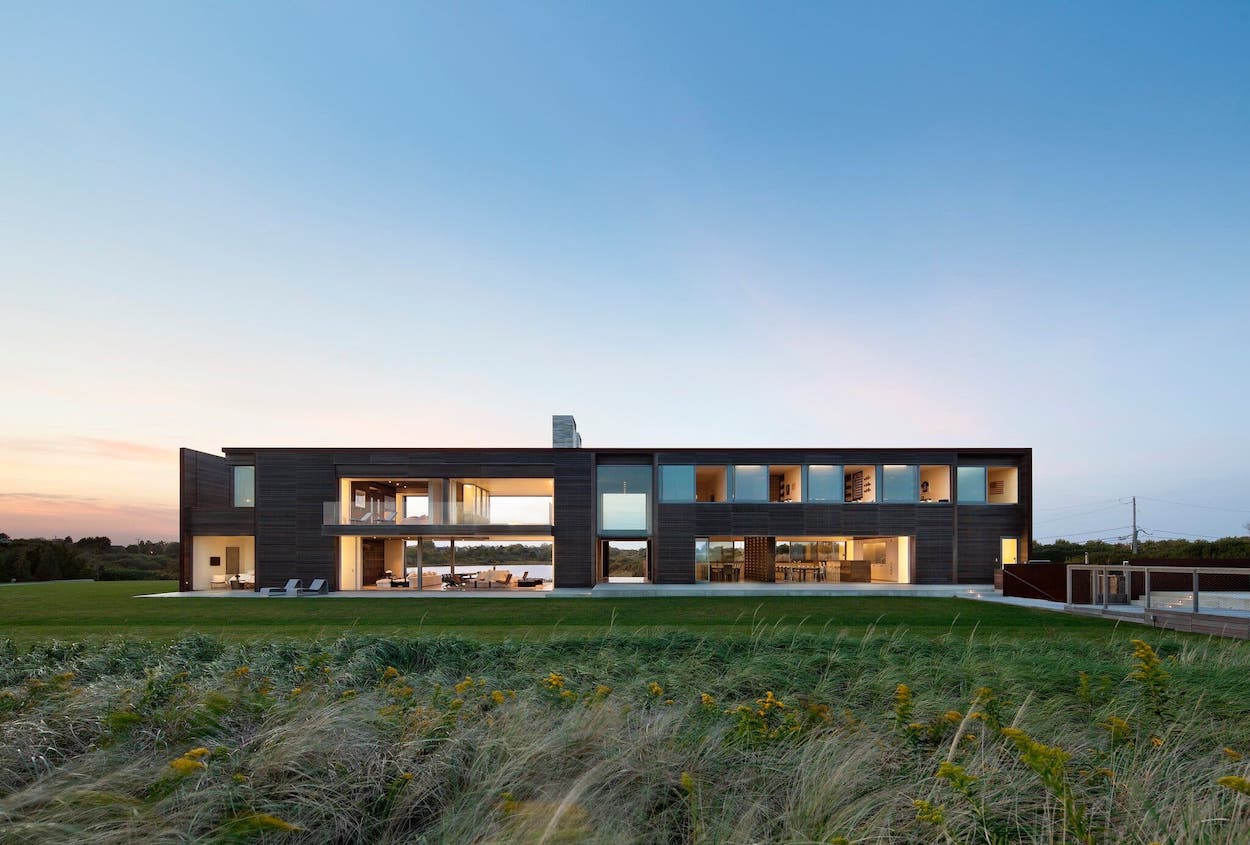 Harry Bates, a modernist architect of sleek Long Island homes, dies at 95.
"Harry Bates, an architect who designed dozens of modernist homes on Fire Island in the 1960s and 1970s and in the Hamptons in the 1980s and 1990s, and then, with a design partner 45 years his junior, experienced a increased production around the turn of the century, died Tuesday in Fernandina Beach, Fla. The death was confirmed by his design partner, Paul Masi.At the turn of the century, partners could barely keep up with the demand for their rigorously modern but welcoming homes. They were allergic to anything grand: when clients wanted large homes, partners tended to divide them into smaller volumes, disguising them as compounds. They avoided non-essential details and edited their own work ruthlessly, often limiting themselves to one or two visible materials. [H/T The New York Times]
Climate protesters who targeted a girl with an earring are sentenced to prison terms.
"Two Belgian climate change activists who last week targeted Johannes Vermeer's painting a girl with an earring were sentenced to two months in prison by a Dutch court. An activist stuck his head on glass covering the painting in a museum in The Hague. The artwork was not damaged, gallery staff said. The protesters said their action was aimed at highlighting how seeing artworks destroyed evoked a similar feeling to seeing the planet destroyed. But the prosecutor said: 'A work of art that hung there for all of us to enjoy was smeared over by defendants who felt their message overrode everything else.' The prosecutor asked for a four-month sentence, including two months suspended, but the judge said she did not want her sentence to discourage others from protesting. [H/T The Guardian]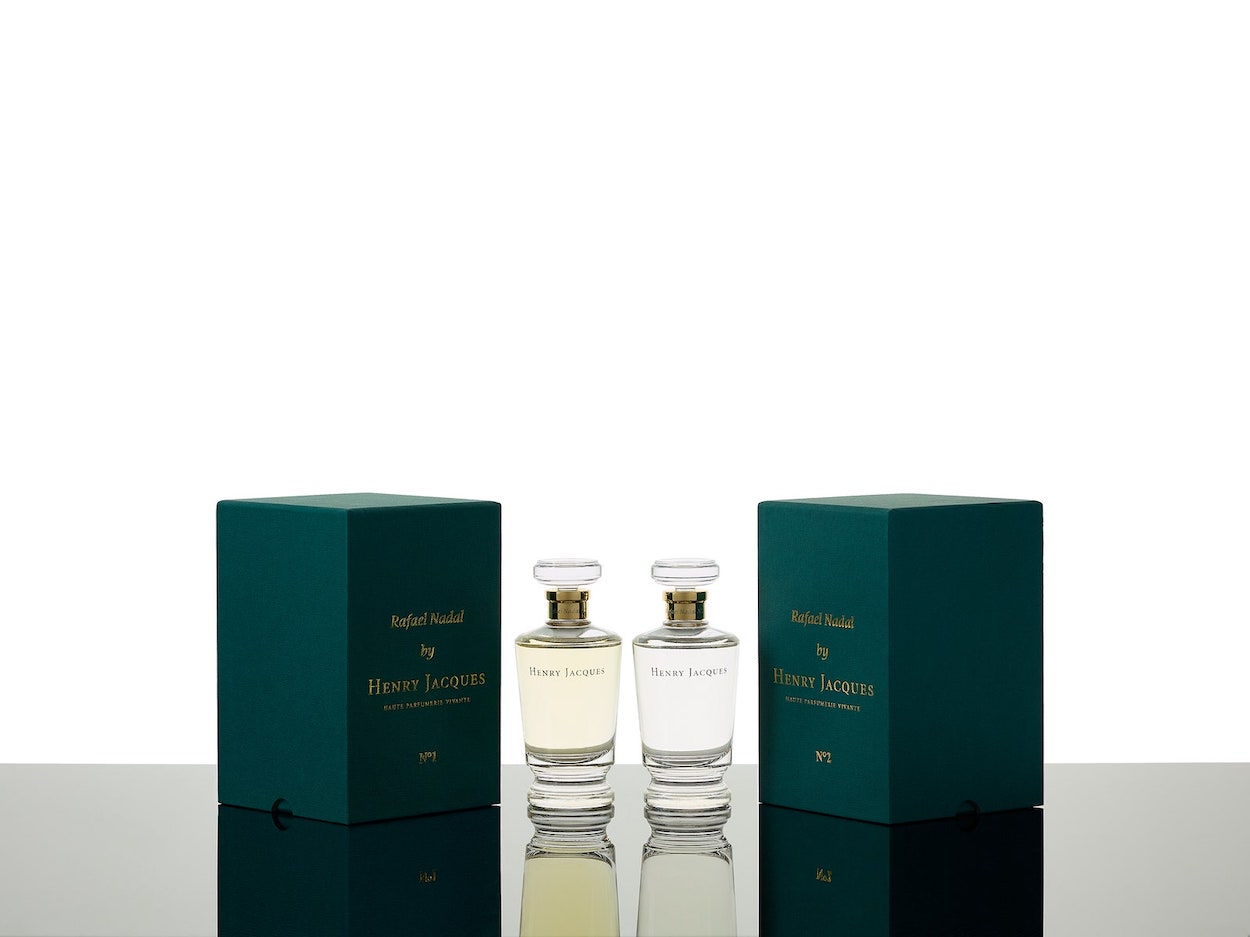 Today's attractive distractions:
A stage adaptation of My Neighbor Totoro is enchanting at the Barbican.
Archaeologists unearth a 1,000-year-old Viking silver treasures in Sweden.
Rafael Nadal and his wife make their debut perfume set with Henry Jacques.
The new from NASA inflatable heat shield protects spacecraft from a crash landing.
Source link